SLIDEWAYZ

This is an ongoing project with my good friends at Slidewayz in Andorra.
I re-imagined their original logo and designed lots of promotional material. Slowly the project has developed into an entire brand with snowboards, skate decks, clothing and technical gear with winter and summer seasons. Check out their instagram @slidewayz_shred_shops to see more!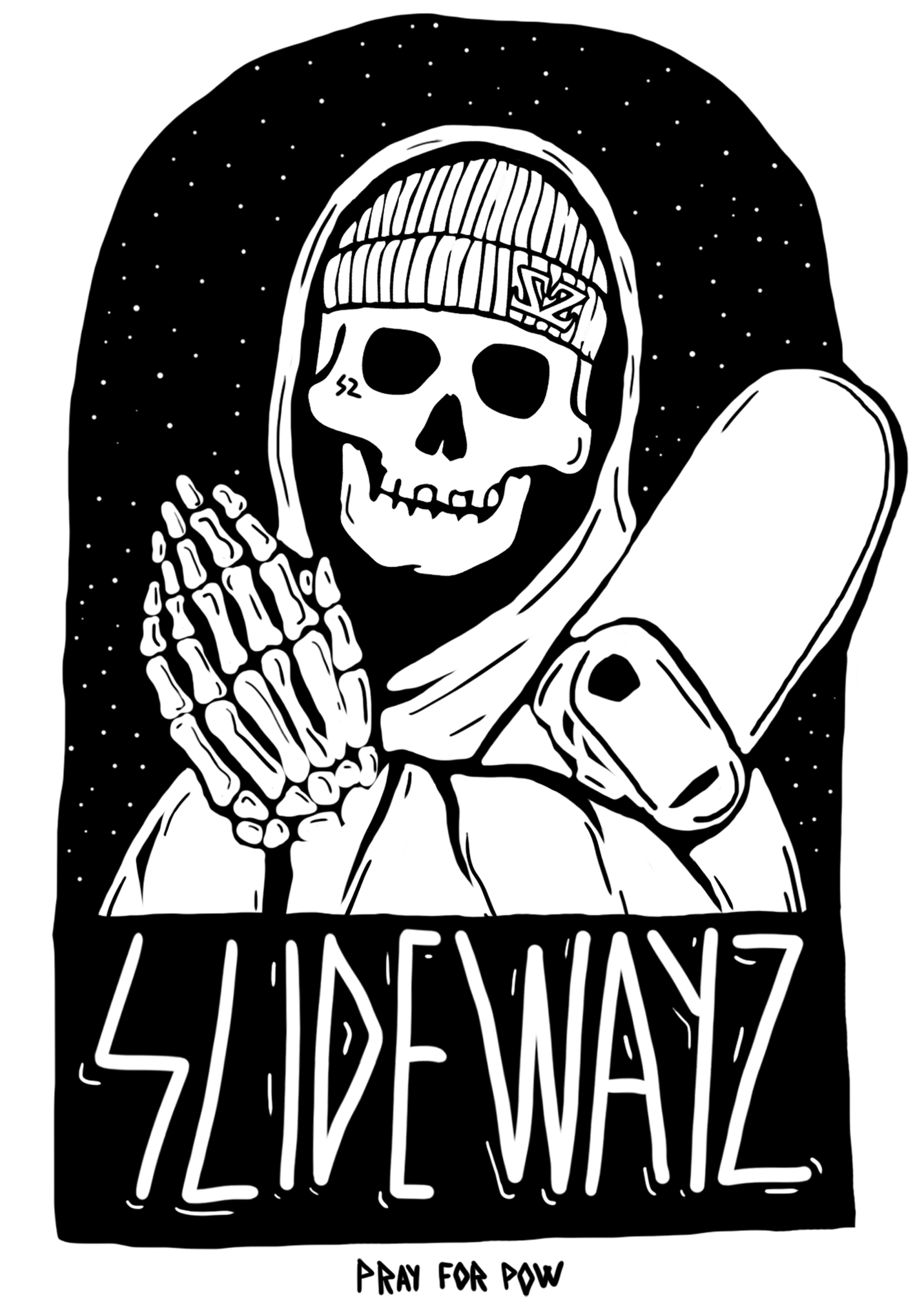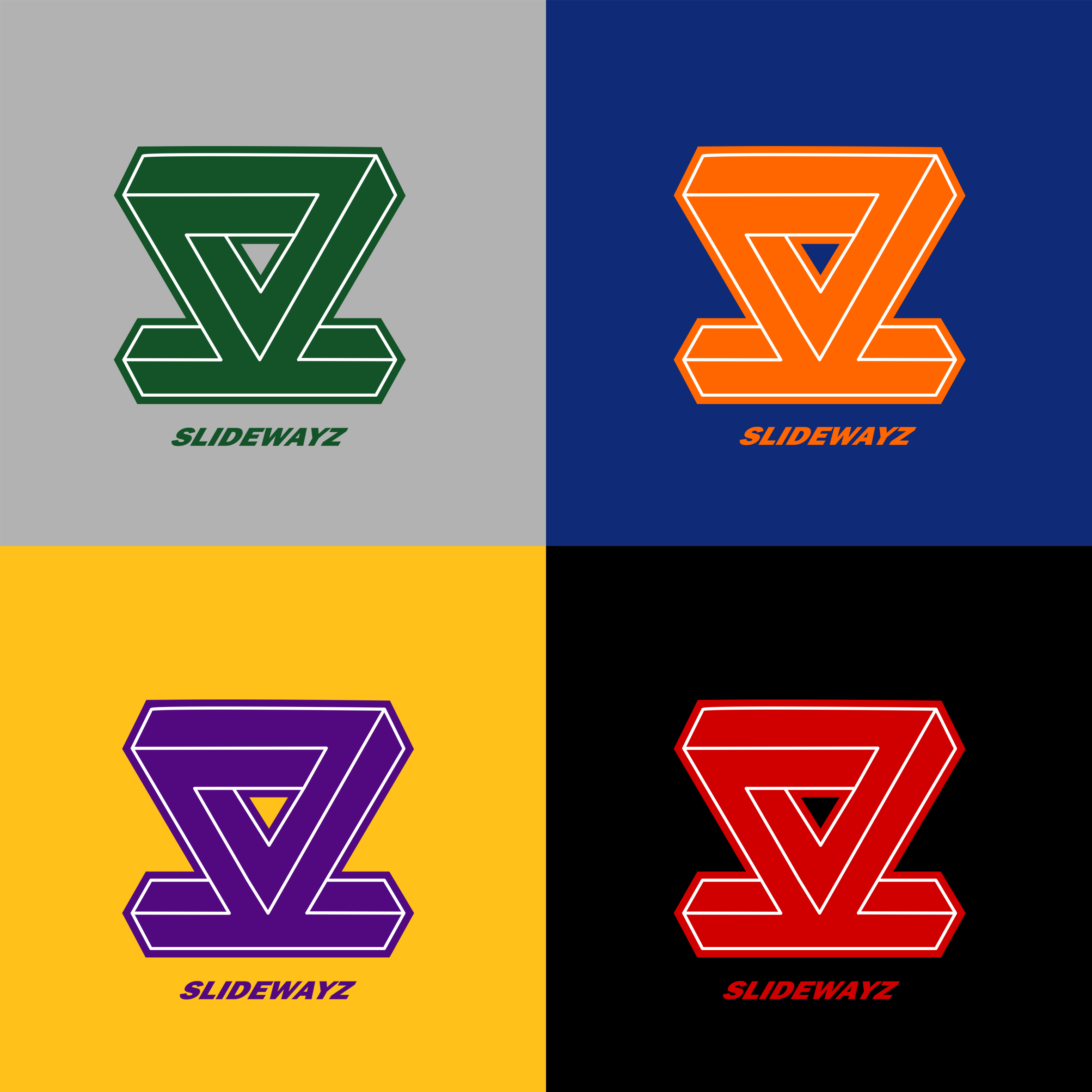 Having my designs and illustrations as snowboard and skateboard graphics has been a dream since as far back as I can remember. Thanks to Slidewayz it is now a reality.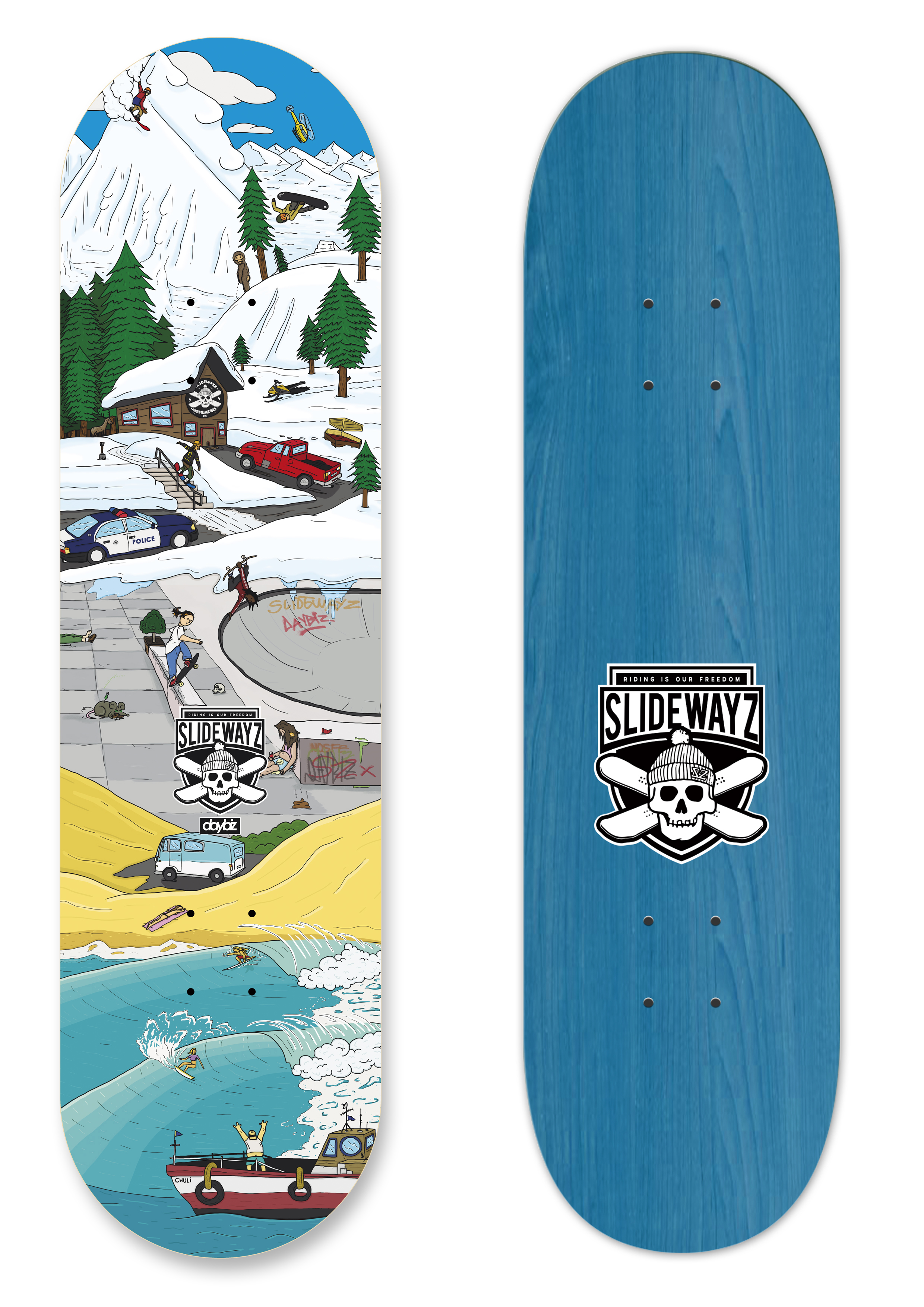 These are only some of the many outerwear, crewneck, hoodie and tshirt designs made through the past years.